Top of forecast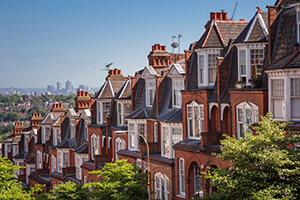 According to the Halifax, with the annual rate of house price growth easing to 2.5% in September from 3.7% in August and the quarterly rate of growth remaining at 1.8% for the second month, their analysis is seeing a steadying in house price inflation across these more stable measures. This is set amongst mortgage approvals and completed house sales remaining broadly unchanged, although a gradual pickup in wage growth has helped to support household finances.
The annual rate of growth is near the top of their forecast range for the Lender of 0% to 3% for 2018, as a low supply of new homes and existing properties for sale, combined with historically low mortgage rates and a high employment rate, continue to support house prices.
Quoting HMRC seasonally adjusted figures Halifax supported their assumptions by highlighting that the number of completed UK home sales remained near the monthly average for the past 12 months. On a monthly basis, sales rose between July and August to 99,120. In the three months to August sales increased by 1.2% from the previous three months. The volume of residential transactions has been broadly flat over the past year and is likely to remain so in the coming months.
On the range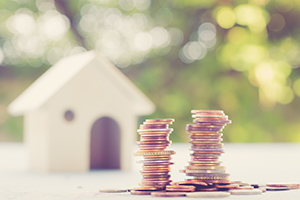 Households borrowed an extra £2.9 billion secured against their homes in August the latest analysis from the Bank of England reveals. Net lending has been relatively stable over the past year or so, but this was the lowest monthly secured net lending since July 2016, and the annual growth rate ticked down to 3.1% in August. It has now been around 3% since late 2016, and remains modest compared to the pre-crisis period.
The number of mortgages approved for house purchase – which gives an indication of how much new mortgage lending might be expect to see in coming months – increased to 66,440 in August. This was the highest level since January 2018, although approvals for house purchase have remained within a narrow range in recent years. The number of approvals for remortgaging – which could lead to an increase in gross lending and repayments, with little impact on net lending – increased to 53,125 in August. This data has been volatile recently, and this was the highest since November 2017.
The net amount of new consumer borrowing, excluding mortgages, increased slightly to £1.1 billion in August, up from £0.8 billion in July. Despite this increase, lending remains a bit lower compared to much of the past two years. This weakness reflects subdued net lending for other loans and advances (which includes personal loans, overdrafts and car finance), which increased slightly to £0.7 billion from £0.6 billion in July. Net credit card lending increased to £0.5 billion on the month, in line with the average of the previous 6 months.
Police imposter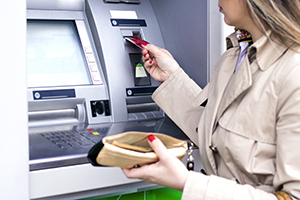 A worrying knowledge gap has been highlighted as research reveals a large percentage of people would willingly withdraw their own money at the request of a fraudster posing as the Police. The poll, by Nationwide Building Society, of more than 2,000 people shows that people in the UK are at risk of putting themselves in compromising situations due to a lack of awareness of scams and the ways in which criminals try to trick people into handing over their hard-earned money.
Although the poll shows that fraud education work is getting through to many, with just over a third (34%) indicating they would not fall for the scams posed in the research, three in ten (30%) would still transfer their own money into another account 'to keep it safe', if requested to do so by someone they believed to be representing the Police. This is despite the fact that neither the Police nor National Crime Agency (NCA) would ever ask anyone to do this.
It appears goodwill or a sense of civic duty could prove to be the main downfall for unsuspecting victims, with 29 per cent willing to withdraw their own cash from their bank branch or building society in order to hand it over to the 'authorities' to check for suspect fingerprints. While the Police or NCA would never request such action, scammers posing as law enforcement sometimes claim that branch staff are engaged in illegal activity in order to dupe their victims into playing an active role in handing over their money. In addition, more than a fifth (22%) of those surveyed would be prepared to withdraw their own money to purchase counterfeit goods from a retailer, hand the items over to the Police and then wait for a refund. Again neither the Police nor NCA would ever request a member of the public do this.
On a regional basis the research shows that Londoners are the most at risk, with more than half (54%) willing to follow any of the requests, followed by those living in the West Midlands (52%), and those in Wales and the North East (both 49%). The survey shows men are far more cautious than women, with more than a third (37%) not prepared to help the Police in any of the ways suggested. This compares to just 30 per cent of women who said the same.
An experience worth sharing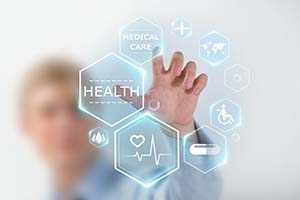 Aviva has published research, commentary and advice to support this World Mental Health day which took place on October 10th. They found that almost two in three (65%) UK adults say they have experienced a mental health condition at some point in their life.
Despite the prevalence of mental health conditions, the taboo persists. Just 52% of UK adults would feel comfortable telling people about their mental health condition and 10% of UK adults believe the stigma surrounding mental health conditions has worsened in recent years. According to the research, three in four (71%) women have experienced a mental health condition at some point in their life, compared to 58% of men.
The most prevalent mental health conditions were anxiety, stress, depression, panic attacks and insomnia. In the same way they would if people were physically ill, Aviva in encouraging people to feel able to speak up when their mental health is impacted, as the stresses and strains of everyday life can take their toll on everyone from time to time.
World Mental Health Day was an opportunity to encourage everyone to get rid of the stigma surrounding this topic and be more aware of the impact of mental health. Aviva say that no one should feel uncomfortable talking about how they feel nor of asking for help to find the best ways to manage their condition which can be as simple as talking to a family member, friend or doctor to tell them how you feel or a couple of minutes meditating and deep breathing can work wonders alleviating stress and anxiety.
Just 30 minutes of physical activity can tackle issues such as stress and insomnia and rather than browsing the internet or watching TV, a more calming activity such as reading or taking a bath can help to combat sleepless nights.